A health resort recognized by the German authorities, lies at an altitude of 400 meters in the middle of the Sauerland winter sports area. The village has been part of the municipality of Olsberg since 1975 and has around 800 inhabitants. The mountains around are up to 843 meters high.
In the picturesque village you will find countless beautiful half-timbered houses with carvings, slate-covered roofs with wrought-iron weathercocks.
Also visit the beautiful parish church St. Katharina. This church was rebuilt at the end of the 19th century based on old examples. Next to the church stands the monumental Reisen-Speichner, the oldest building in Assinghausen from 1556. Finally, the Küsterland Chapel and the former monastery of Josefsheim are also worth seeing.
In 1989 Assinghausen won a prize in the national competition for the most beautiful village in Germany.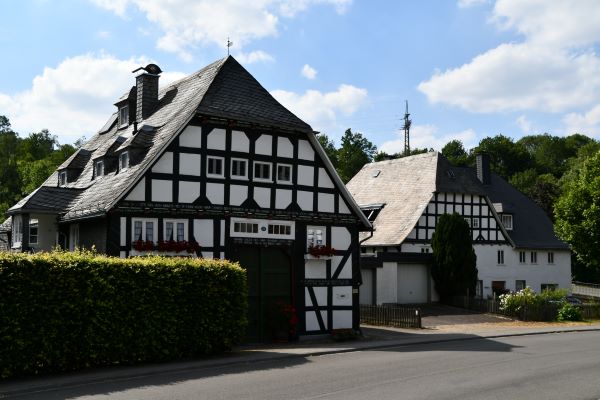 Rose Village
Since 2006 Assinghausen can call itself "Rosendorf" (Rose village). In the beautiful landscaped gardens throughout the village you will find a selection of 150 different types of roses. Assinghausen is proud of this title. You can participate in special tours or take rose walks in and around the village. For more information, visit the Rosendorf Assinghausen website.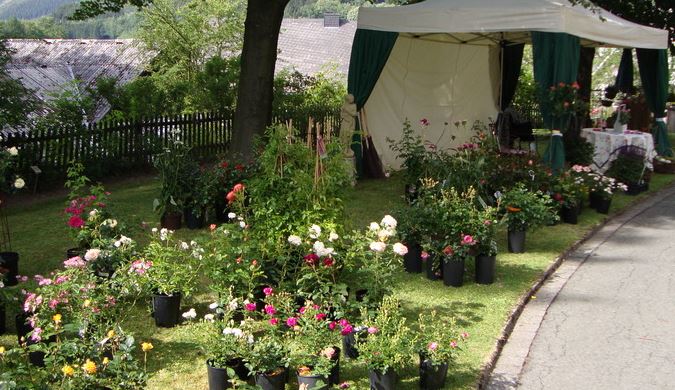 Assinghausen is located between Willingen and Winterberg. Both cities can therefore be reached quickly.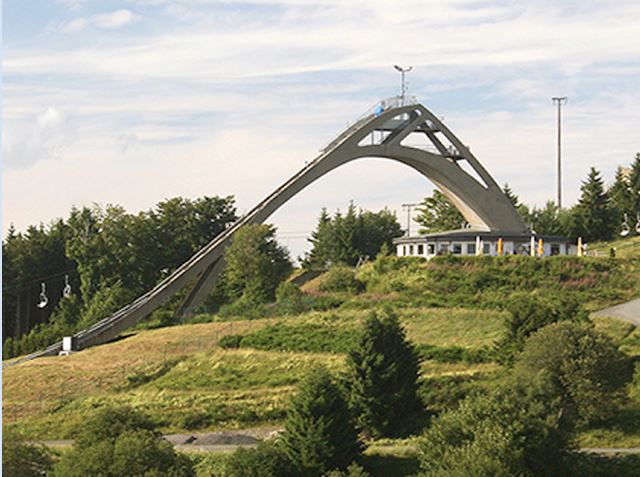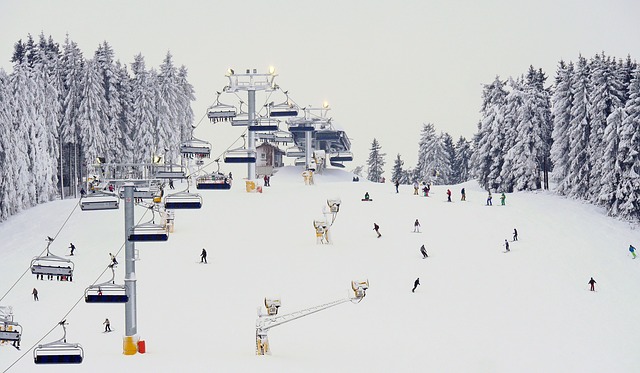 Discover the famous and touristy Winterberg. Stroll along the pleasant shopping street Am Waltenberg (also known as Sauerland Boulevard) with many shops, bars and restaurants and enjoy the "Deutsche Gemütlichkeit". You can also visit the winter sports museum.
One of the highest and most famous mountains in the Sauerland, the Kahle Asten, is located in Winterberg. The Ruhr's largest river rises on this mountain. You can walk extensively in this beautiful source area.
Winterberg is primarily known as a winter sports resort. Around the village are several ski areas with a total of 82 slopes.
The St. Georg ski jump is the icon of Winterberg. The ski jump is used summer and winter and can be climbed for a small payment.
Due to its high location and the presence of the largest ski jumping ramp in the world, Willingen is a popular winter sports area. But also in the summer there is plenty to do in Willingen. There are various museums to visit such as the "Upländer Milchmuseum" where you can learn everything about the dairy industry, a slate mine where you can get guided tours. You can also visit the Curioseum with its historic tractors, cars and planes. Further sights are the 294 meter long railway viaduct and the Hochheidetower on the Ettelsberg, the highest vantage point (875 meters) in the Sauerland.